Brass Roll To Roll Cutting
Before cutting the brass metal , at first, it's better to be familiar with it :
Brass alloy
Brass is a metal alloy that is always made with a combination of copper and zinc , the maximum utilization rate of zinc that is used is 40%. This can be varied, for example, sometimes in a brass metal using 30% copper and 70% zinc .
Of course, the brass can also be made from other alloys , so that by using other metals such as (tin, aluminum, silicon, manganese, nickel and lead) the main properties of this alloy can be somewhat enhanced . So, the use of other metals can extend its applications more than the main use of copper and zinc . These types of brass alloys are called special brass .
Copper and zinc form the maximum of this metal's internal composition , and the percentage of other metals will never exceed 3%, in this case the rice will lose its overall properties and be converted to other alloys .
The brass is divided into two categories in commerce :
The brass containing 20 to 36 percent zinc, known as yellow brass .
And the second type of brass containing 5 to 20 percent zinc, known as red brass .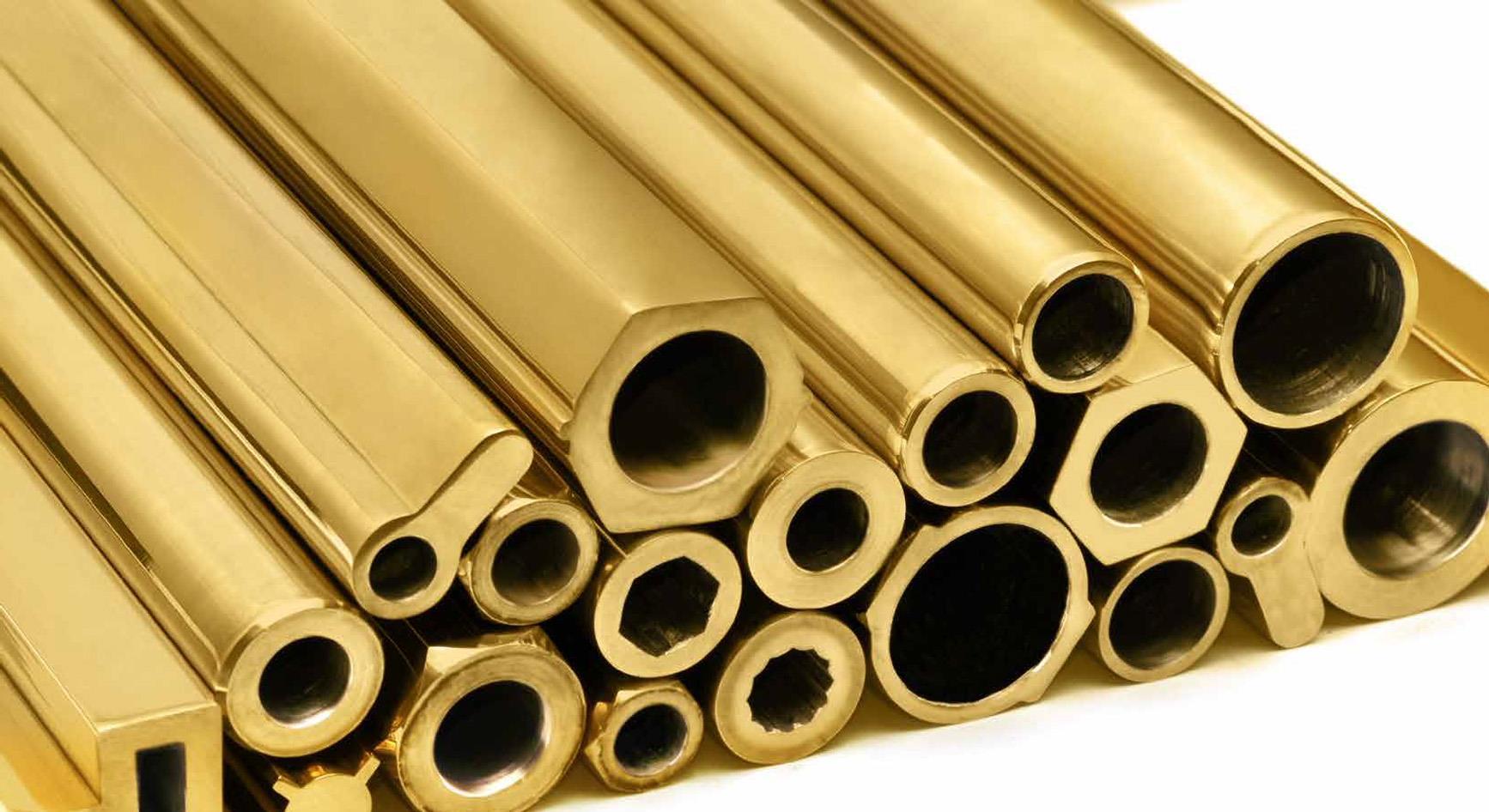 Brass alloy functions
This popular alloy is widely used in many industries because of its right price and high properties , some of its most important applications :
Jewelry making because of its gold color
Manufacture of building materials such as valves, door handles, curtains and so on.
Bodybuilding for audio systems such as subwoofer body and all kinds of midrange speakers and bodybuilding for some musical instruments and so on.
Manufacture of home appliances like samovar
And many other places
It is interesting to know that the price of this metal is very low compared to its Many functions and if you want to use other metals, it may not be economical .
We will explain some types of brass below .
Different types of this metal :
Commercial brass or brass 220 :
As mentioned above , this brass has two models . Yellow brass and red brass .
This type of brass has 90% copper and 10% zinc . One of the most important properties of this metal type is it can be used in making of screws and ponies .
Red brass :
This alloy consists of 85% copper and 15% zinc . As mentioned above, the metal has many properties and is used in various locations , we can refer to its most important functions , such as radiator body construction , heat exchangers tubes and fire extinguishers .
As red brass, yellow brass has many properties , its most important features are :
Very suitable for spangle
Easy plasticity
Making solder rod
Jewelry industry brass or 226 :
This type of brass consists of 87.8% copper and 12.5% zinc and is mostly used in the manufacture of jewelry and all kinds of channels such as the cooler channel.
Low-grade brass or 240 :
In making this type of brass , 80% copper and 20% zinc are used , its properties & features are almost similar to red brass .
This brass is mostly used in the watchmaking , musical instruments and piping industries .
In addition , brass alloy has other types that there is no need to explain them here .
Types of metal cutting
In general, metal cutting is divided into modern and traditional categories :
The traditional method is divided into several groups , the most usable are: milling, turning .
In the milling method, a machine which used to cut is called a milling machine . This machine uses a circular plate called a milling stone for cutting .
The modern method is also divided into several groups , the most important are: air cutting and laser cutting .
In metal cutting of the air cutting type, they use a gas called carbide gas, this method is widely used because it produces precise edges .
In laser cutting, a device which called "metal laser cutting machine or CNC" is used .
In fact, this machine is used to cut brass alloy .
We will explain how to do this below :
Functions and Properties of CNC Machine
This machine plays an important and serious role in many industries and has a wide variety of features . It is used greatly in in some fields such as sculpturing , carpentry and metal cutting.
The most important feature of this machine is adjustable for cutting in different dimensions, which in fact this Property has caused many functions .
Components of CNC machine
The main components of this machine are software, machine controller, actuators and mechanical components .
By using the software, the machine is instructed what to do .
The machine controller is actually a system that controls several parts in this task
All of these pieces come together to allow the machine to cut the metal easily .
You can precisely cut the metal in different shapes , by placing the brass metal or other types of metals on the screen of the machine or by putting them under the laser , and adjusting the machine software , and measuring the dimensions and giving them to the machine .