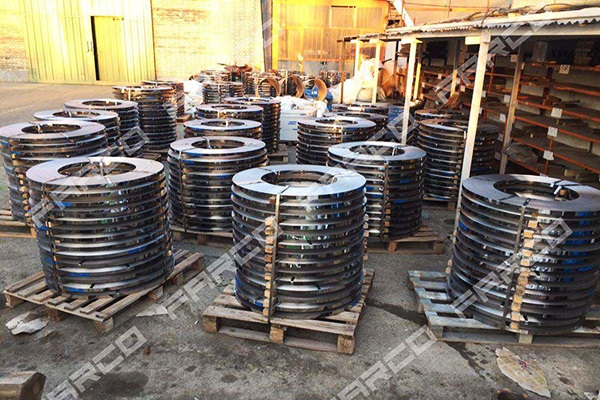 Steel 304 Roll To Roll Cutting
Steel 304 properties
One of the most popular properties of this metal is its stainless steel, which, along with other metals such as chrome and nickel, makes it one of the best stainless steels in its price range .
In the manufacture of this metal, antimagnetic elements such as nickel and chromium are used, which make its electrical and heat properties less than other similar metals .
This metal has a high resistance to corrosion, and in addition to the flexibility in its formation, this feature is the reason for its extremely usage .
Because Steel 304 and 316 are very similar and difficult to distinguish them , it is good to explore the difference between them :
Differences and similarities between Steel 304 and 316
The most significant difference between these two metals is i the percentage of nickel and chromium used in their manufacture, as 184 chromium and 8% nickel in steel 304 and 166 chromium and 10% nickel in 316 steel. Metal 316 has 2% molybdenum for greater corrosion resistance .
A machine called CNC is used to cut the steel, which we will explain it In detail below :
laser cutting machine or CNC
This machine is used in other important CNC industries like drilling , cutting engraving of metals such as steel, ; for example, wood industries, etc . CNC is an abbreviation for Computer Numerical Control , which means computer numerical control ..
In fact, according to the preset programming and with the help of its software and the numbers we give to fit the cut, this machine can cut and engrave precisely . This computer contains a memory that stores the programs needed to set up the machine , cutting and various sorts of the data . Data can be changed, Re-coding or modifying As long as needed .
Before powering this machine on a small computer, punched cards were previously used to program them .
This machine can perform different types of cuts for different types of sheets , right material has a great impact on the type of cutting .
This machine can cut various types of metals such as aluminum, copper, tin and non-metals such as wood and fiberglass .
This machine consists of various tools ; lathe, milling and drilling machine are the most important of them .
For example, one of the most important applications of milling tools in this machine is the ability to cut the solid & hard parts of the materials or polish & smooth the intended surfaces, which is very useful in engraving .